How To Reset A Honeywell Thermostat Filter Indicator
Is your Honeywell thermostat's filter light indicator flashing, indicating that it's time to replace or clean the filter? Don't worry, resetting the filter light is a simple process that can be done in just a few steps, ensuring optimal performance and energy efficiency for your HVAC system.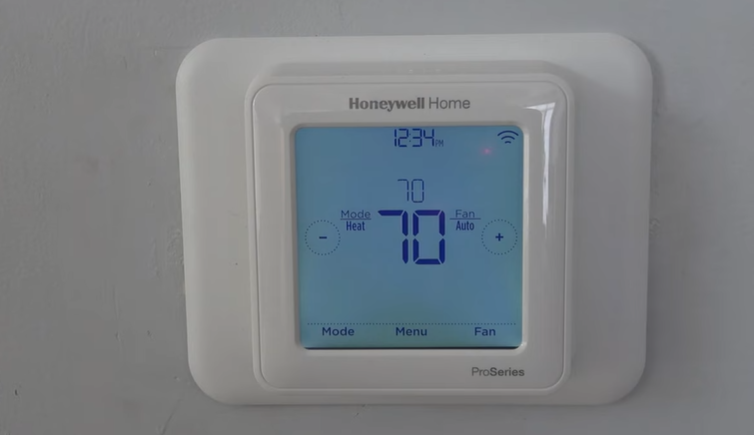 How to reset a Honeywell thermostat 'change filter' message
Different thermostats have different ways of resetting the filter. Some have the filter reset button while others you follow some steps.. If you are wondering how you would replace the air filter, below we have put the basic steps you can take to do.
Read also: Warning Sign on honeywell thermostat meaning
How to reset a 'filter change' indicator on a honeywell proseries thermostat;
Step 1: Press Menu, and then press until display
shows ALRT.
Step 2: Press Select to display which alert(s) are
present.
Step 3: The message REPL (REPLACE AIR FILTER)
appears.
Step 4: To reset or clear, press Select, and then press to go
to CLER (Clear).
Step 5: Press Select to clear the air filter reminder
However it is still not recommended to reset the filter light indicator before you change your filter. It is likely that you are going to forget to replace it. So before resetting the filter timer, ensure you have replaced the filter.
How to reset a 'change filter' reminder on other Honeywell models
On other thermostat models, when the 'change filter' warning appears, there will also appear a 'reset' key or button which you need to click to reset the reminder. If there is no reset key showing on your thermostat display, look for the 'more' key at the bottom of the screen and press it. That should give you the option to reset the filter replacement reminder.
Read also: How to unlock honeywell proseries thermostat
How to replace an air filter on a furnace in easy steps
Step 1: Go to the furnace or air handler location, usually in the basement or attic but can be anywhere.
Step 2: Turn off the equipment. Look for a switch that looks like a light switch which is usual on the site of the furnace.
Step 3: Locate the air filter compartment. It is typically near the blower compartment but can be inside the blower compartment depending on your system. Make sure you read the notes( which are usually there on the door compartment) on how to open and close the door.

See video on how to replace an air filter on your HVAC system
What happens when the thermostat flashes 'change filter', you change filter and still flashes the same message?
A thermostat has absolutely no idea how dirty your air filter is. It is programmed to flash a filter to remind you to change the filter but that warning is not based on how dirty the filter is but merely on the time from last reset. This can be anywhere from 30 days to 90 days depending on manufacturer.
Read also: How to reset Honeywell thermostai without a reset button
FAQ
Do I need to replace the air filter regularly?
Yes it is important to do so. When the air filter is clogged,  the heating system can overheat and consequently stop working.  The  liquid liquid line for  your air conditioner can also freeze and finally  lead to other problems with the HVAC system.
Read: How to remove temporary hold on honeywell thermostat
Final thoughts
To wrap it up, we hope you have now gotten rid of the annoying 'change filter' message on your honeywell thermostat. If not, kindly try going to the specific manual for your model here.